Climate change and energy transition
Due to high levels of energy consumption and a strong dependence on fossil fuels such as oil and gas, real estate represents a key element in implementing a more sustainable energy supply. There is significant pressure to reduce carbon emissions from buildings by over 80 percent compared to 1990 levels. Actively managing the energy transition away from fossil fuels to renewable energy sources significantly reduces the climate-related risks for investments. It is still not clear what form this energy transition will take. However, with the help of scenario analyses, different transformation routes can be weighed and promising strategies can be developed for the different scenarios.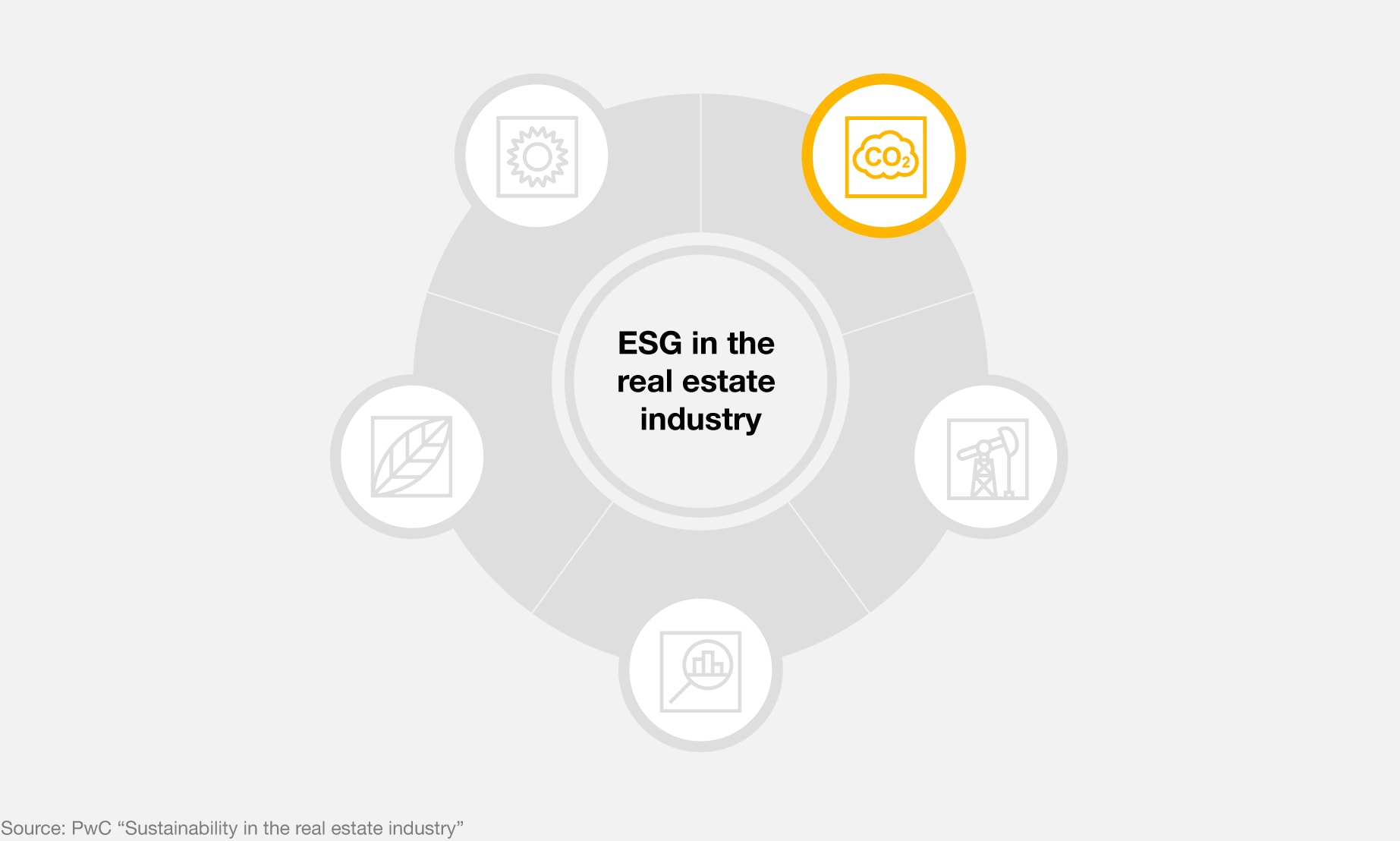 Circular economy
A relevant portion of CO2 emitted by buildings relates to the construction materials used. Concrete and steel are highly energy-intensive, robust building materials that can outlast a building's normal useful life. A building's CO2 emissions can be significantly reduced if building materials no longer required are recycled, thus taking a further step towards a circular economy.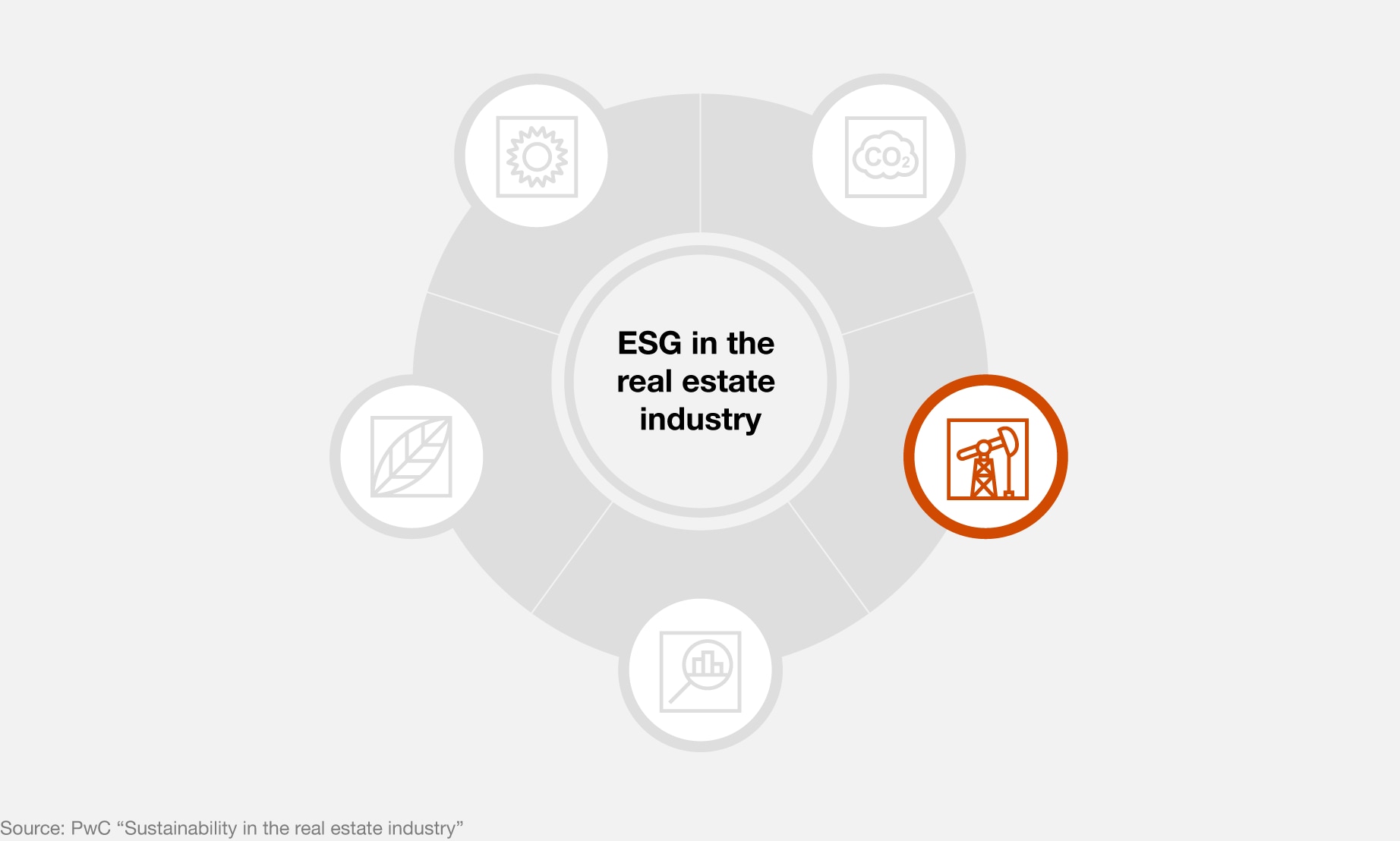 Impact Valuation
Because they are responsible for significant emissions, buildings have a strong impact on our climate. Different investments perform very differently. One key challenge is that the data on emissions by buildings is often not sufficient or available. That's why real estate companies usually have to make assumptions to appropriately quantify emissions so that they are able to correctly adapt the unique features of the buildings. Impact valuation helps them to formulate their own objectives. Such analysis makes it possible to quantify how the investments contribute to rising temperatures through emissions, while also gauging the influence of greenhouse gases trapped within the building.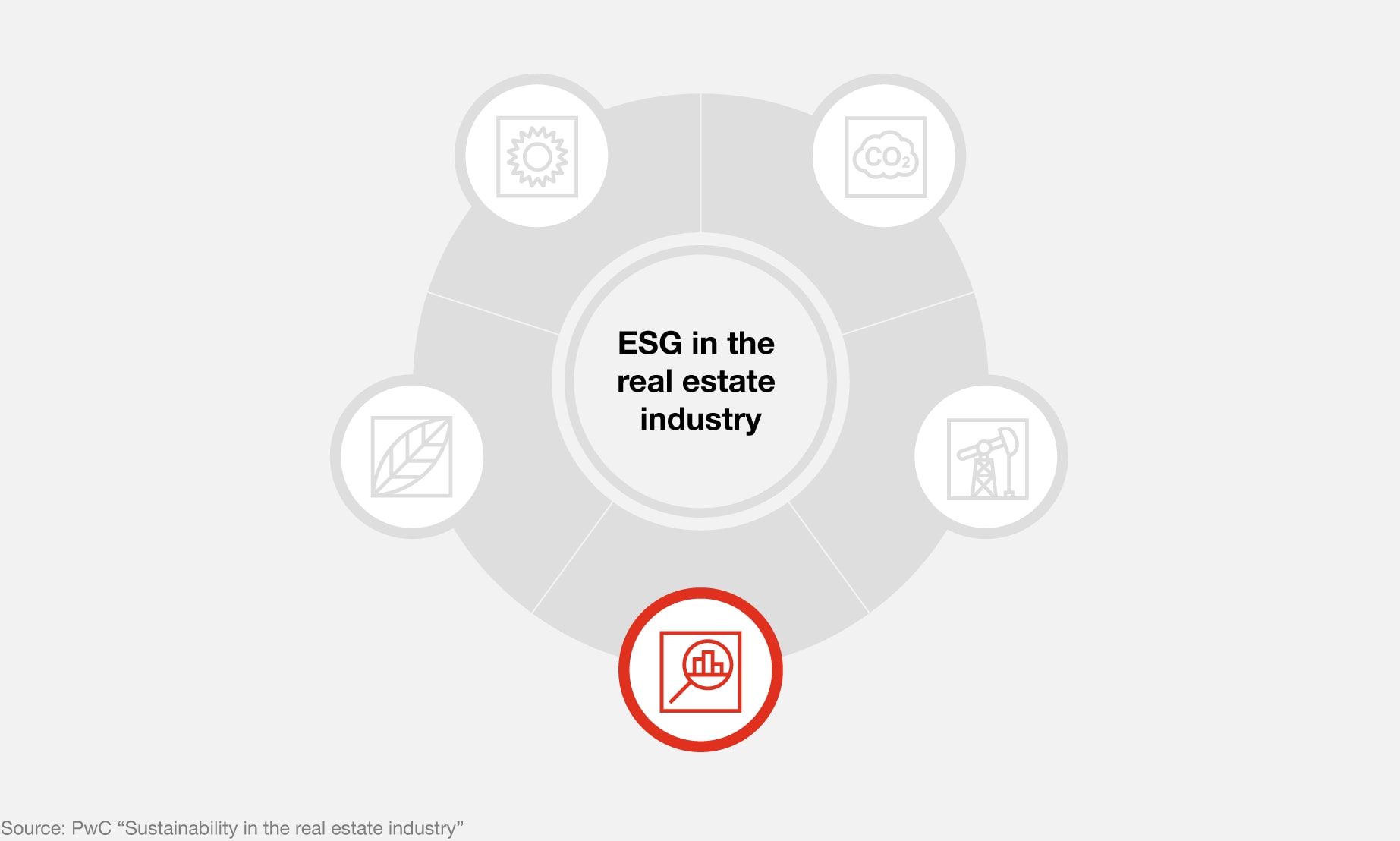 Sustainable Finance
Retail and institutional investors are placing greater store in investments satisfying certain non-financial standards. Real estate investments, which for instance are suitable for green bonds, can combine improved terms and conditions with a positive impact. Strategic screening and identification of suitable assets are crucial in order to enable sustainable financial products to be offered.
ESG in deals
Environmental, social and governance criteria also need to be taken into consideration in the acquisition process. Those who address these issues as part of their ESG due diligence are able on the one hand to identify interesting investments while on the other collecting relevant data when a property is acquired.